Achieved Qualifications and Titles

International Junior Champion FCI
German Junior Champion VDH
German Junior Champion KfT
Junior Champion Luxembourg
Junior Champion Belgium
Junior Champion Austria
VDH Junior European Winner
VDH Junior Spring Winner
German Alpen Junior Winner
Federal Junior Winner Germany
Federal Junior Winner Austria
Austria Alpenwinner
Junior Cruft's Qualifikation

Qualifications


Minor Puppy class to 6 month
- 1 times Very Promising 1

Puppy class 6 to 9 month
- 1 times Very Promising 1
- 1 times Best Dog Puppy Class

Junior class 9 to 18 month
- 15 times Very Promising
- 1 times BOB
- 8 times BOS
- 9 times best junior dog
- 7 times entitlement FCI International Juniorchampion

Intermediate class 15 to 24 months
- 5 times Exc.1
- 5 times CAC
- 3 times BOB
- 2 times BOS
- 1 times 4th Place honor ring BOG 3
IHA Salzburg
On April 1st and 2nd, 2023 Coco got the BOB with V1, CAC and CACIB as well as the title Alpensieger. On Saturday she finished in a fabulous 4th place in the ring of honor BOG 3.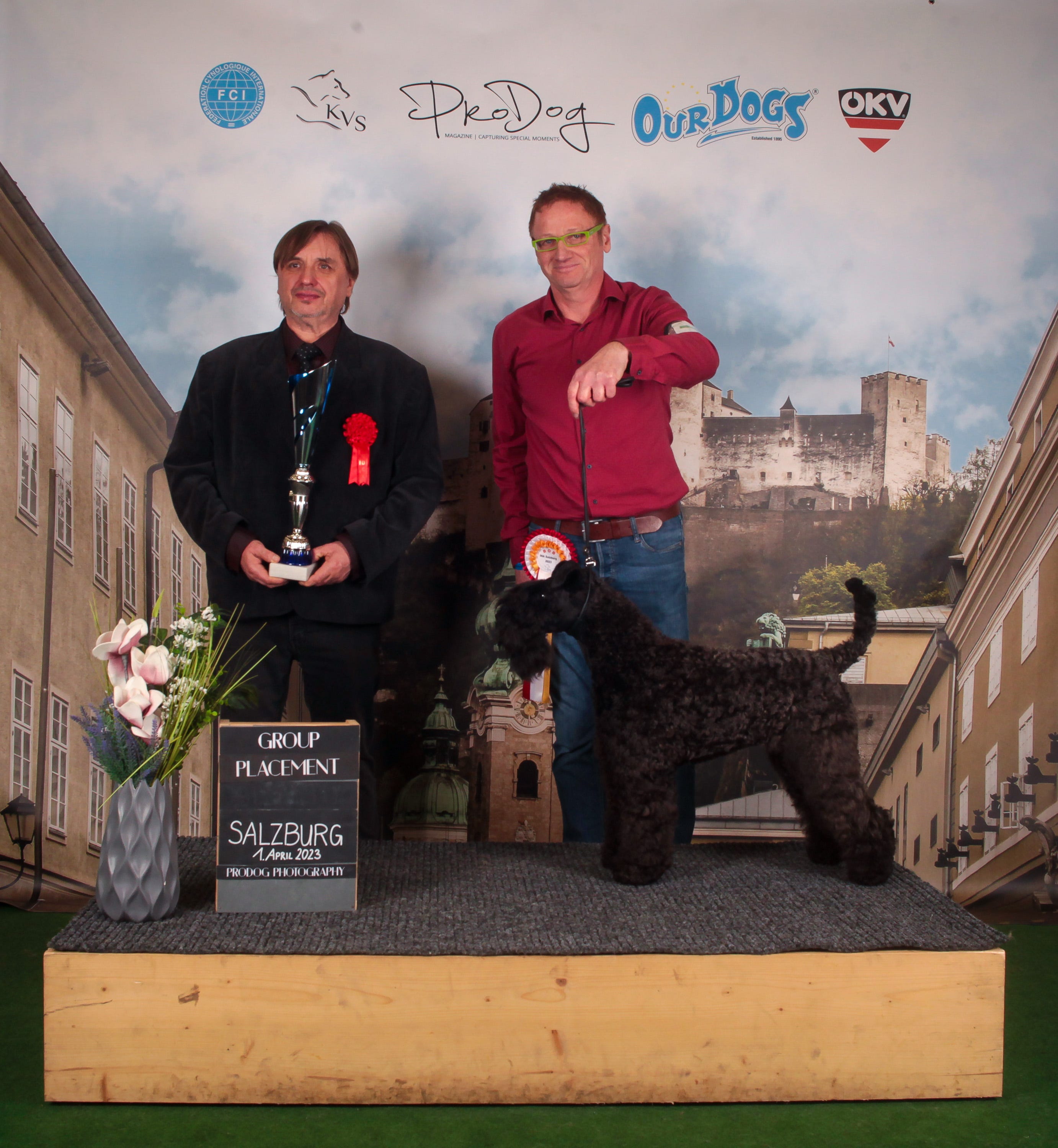 October 14, 2022 VDH National Winner Show in Dortmund

In the youth class, Coco became national winner and also won the BOS among the bitches of all classes!