Here we would like to show Kerry's from our litter's who have participated in exhibitions or other activities and exams
Cyan Odin Vom Ochtendunger Land got twice V1 with CAC at the Erzgebirgsschau in Reinsberg, became BOB and BOS and was the best high horse of the exhibition. He was also able to achieve BIS 2.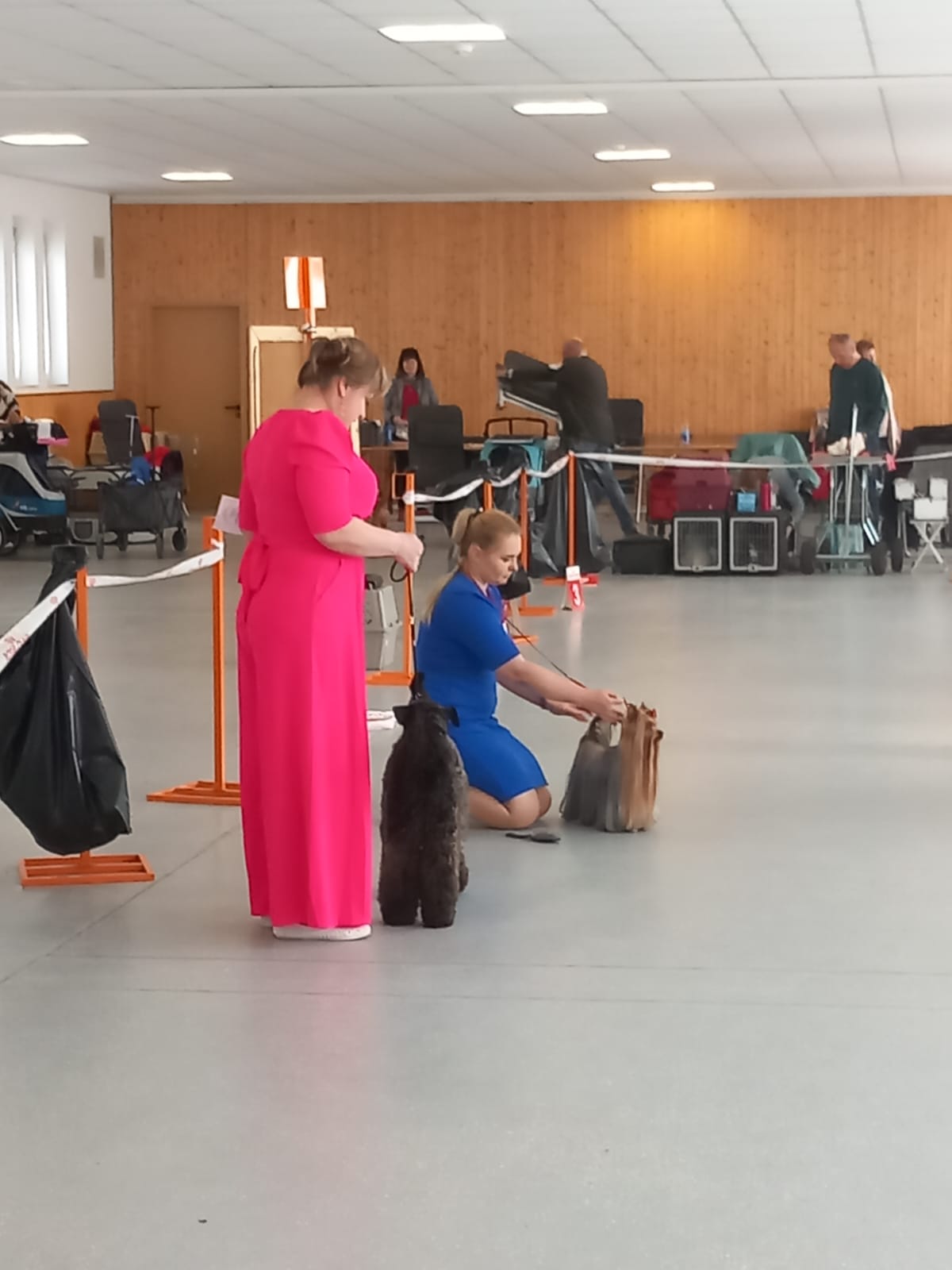 "Cyan Odin vom Ochtendunger Land" with Sabine Mertens, took 2nd place in the selection of the "Best Youth Dogs" of all breeds at the international CACIB show on July 24th, 2022 in Chemnitz. A great success!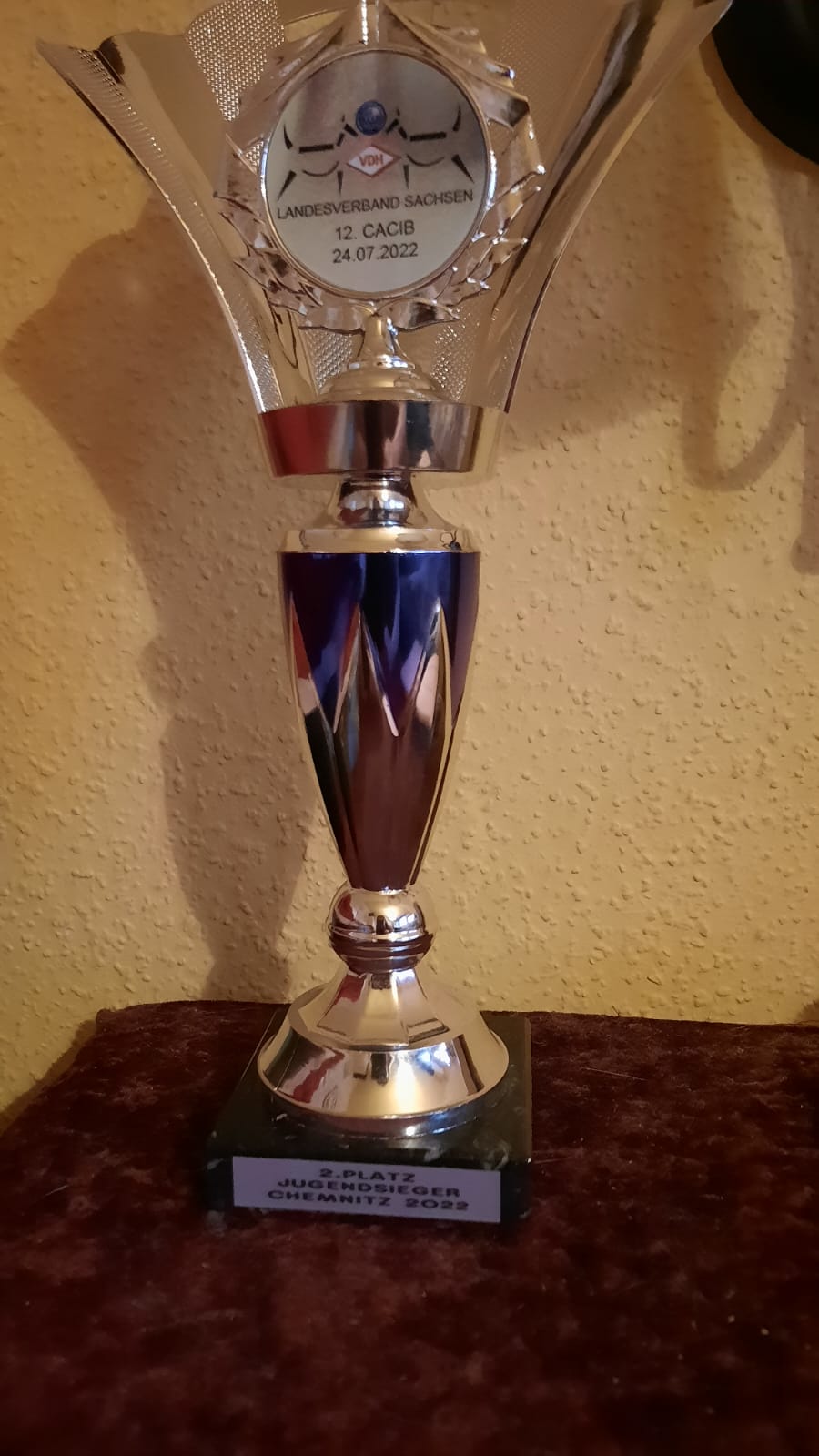 Cyan Odin vom Ochtendunger Land
Cyan Odin was presented by his owners in the baby class at a KfT Spezial on November 20th and 21st, 2021 and received twice the rating VV1 (very promising 1st place) with great written ratings:
4 months old and very nice type with lovely temperament. nice topline with strong back and angulation. Very nice movement. Puppy well trimmed.
In addition, on November 20, 2021 he took 2nd place among all Terrier Babies in the ring of honor and even 1st place on November 21, 2021. At the KfT Club Winner Show on April 9th ​​and 10th, 2022, Odin was rated V2 and SG2.
At the CACIB in Erfurt on May 7th and 8th he was awarded V1 and SG1.
Curly Sue vom Ochtendunger Land
The lovely Curly Sue by Ruta and Gerd Hauke ​​took second place at the KfT Club Winner Show on April 9th ​​and 10th, 2022 with V2 and the following day with V1 first place and became Club Youth Winner.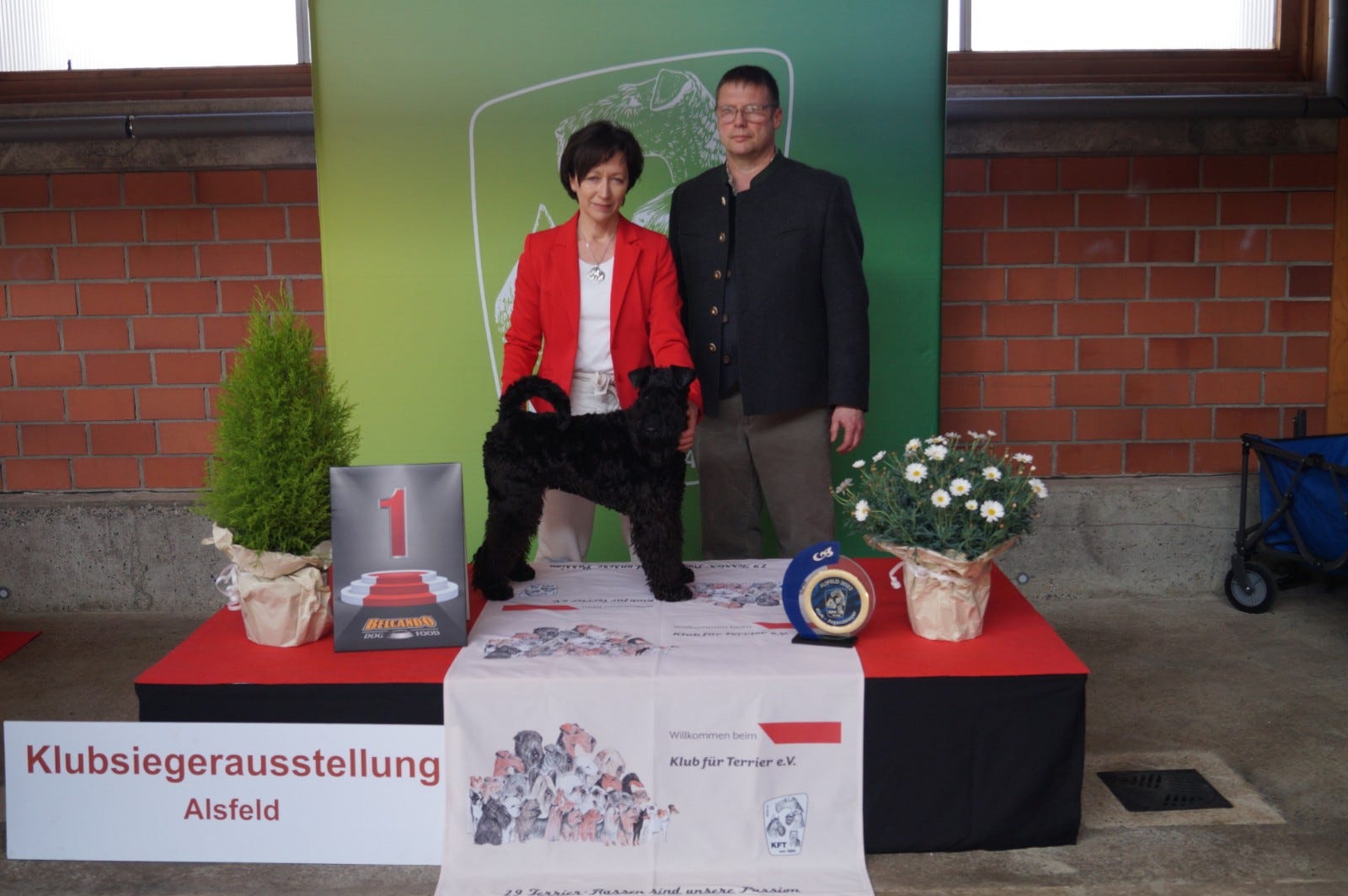 Breeding group competition for the Terrier Special Show in Alsfeld on April 9th, 2022.
Second place !
Curly Sue from Ochtenender Land with Ruta Hauke
Cyan Odin from Ochtenender Land with Sabine Mertens
Coconut Kiss from Ochtenender Land with Frank Böhnke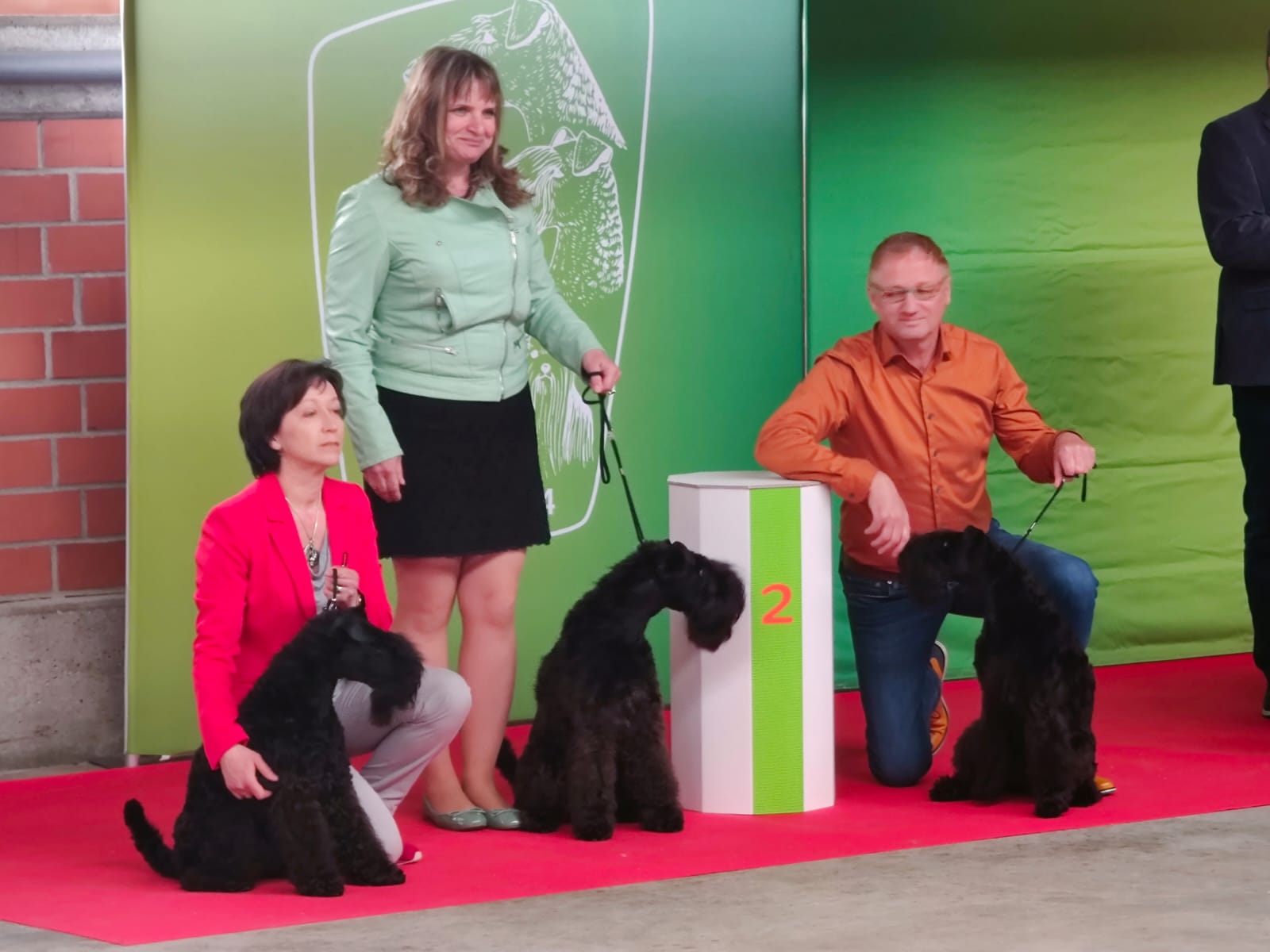 Cyan Odin vom Ochtenender Land, 11 months young, with Sabine Mertens on 05/06/22 at the KfT special exhibition "Rittergut Remeringhausen" 2022. Best youth dog and Best of Breed. Also ranked fourth among the high runners who started. Well done !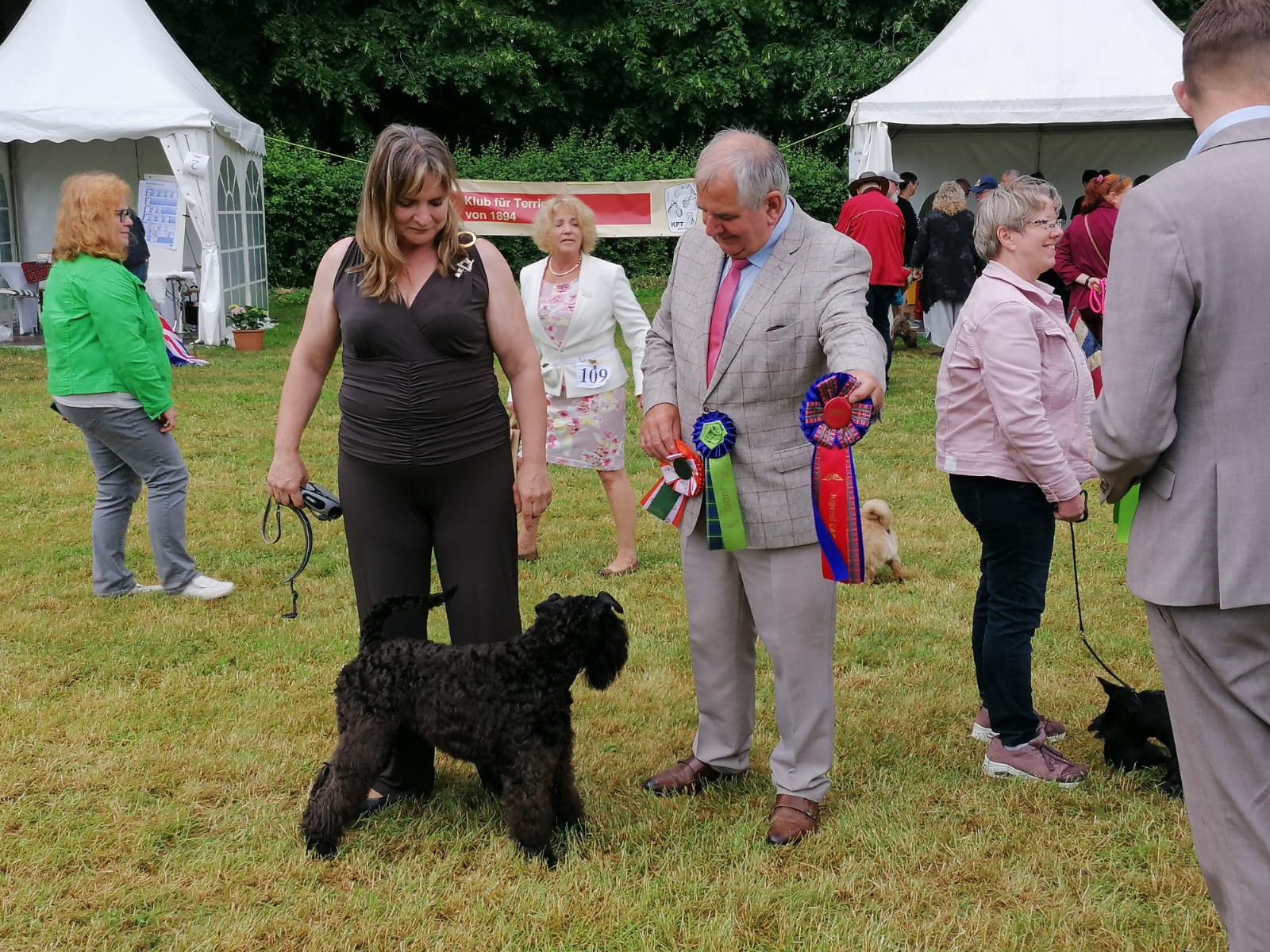 Curly Sue from the Ochtenender Land, 11 months old, with Ruta Hauke ​​at the KfT special exhibitionon 06/11/22 in Aschheim near Munich on day 1. She became the best youth dog, the pretty one, and took fourth place among all the youth dogs that competed. Well done !
On the second day of the show in Aschheim on June 12th, 2022, Curly Sue not only achieved V1 with youth CAC, but she also won the award "Best Youth Dog". With this, Curly Sue has achieved all the necessary certificates for the awarding of the championships "German Youth Champion KfT and German Youth Champion VDH". We congratulate Gerd and Ruta Hauke ​​for this great success and that at such a young age of Curly Sue vom Ochtendender Land.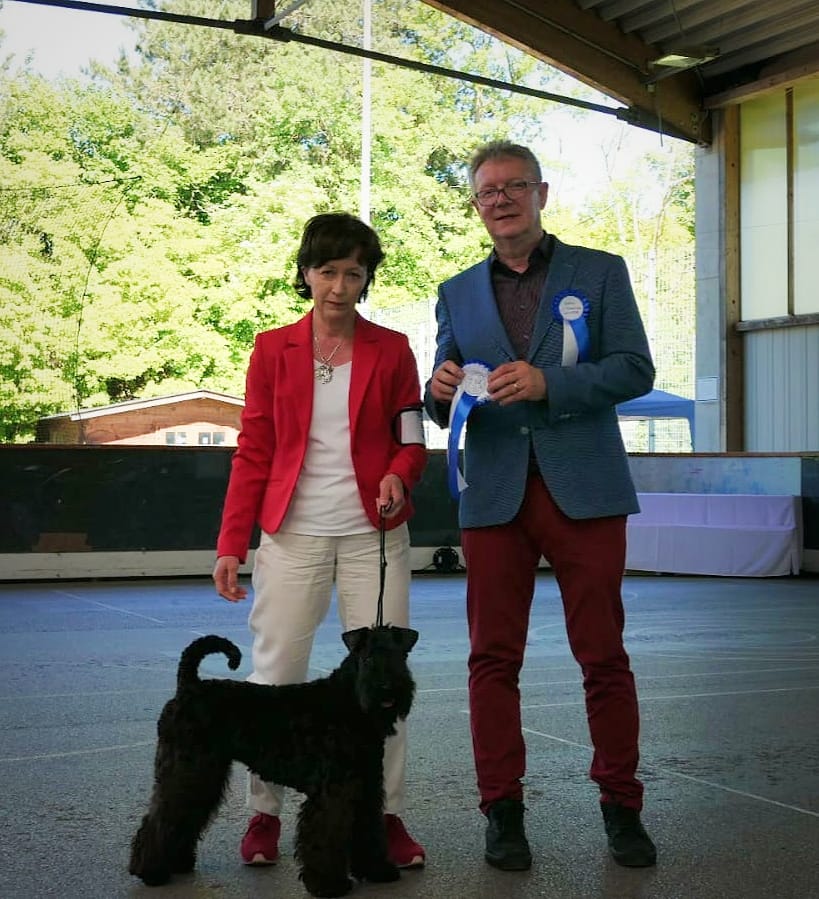 At the KfT special show in Weidensdorf in Saxony, Cyan Odin vom Ochtendender Land achieved V1 with CAC in the youth class on two days and became best youth and BOS.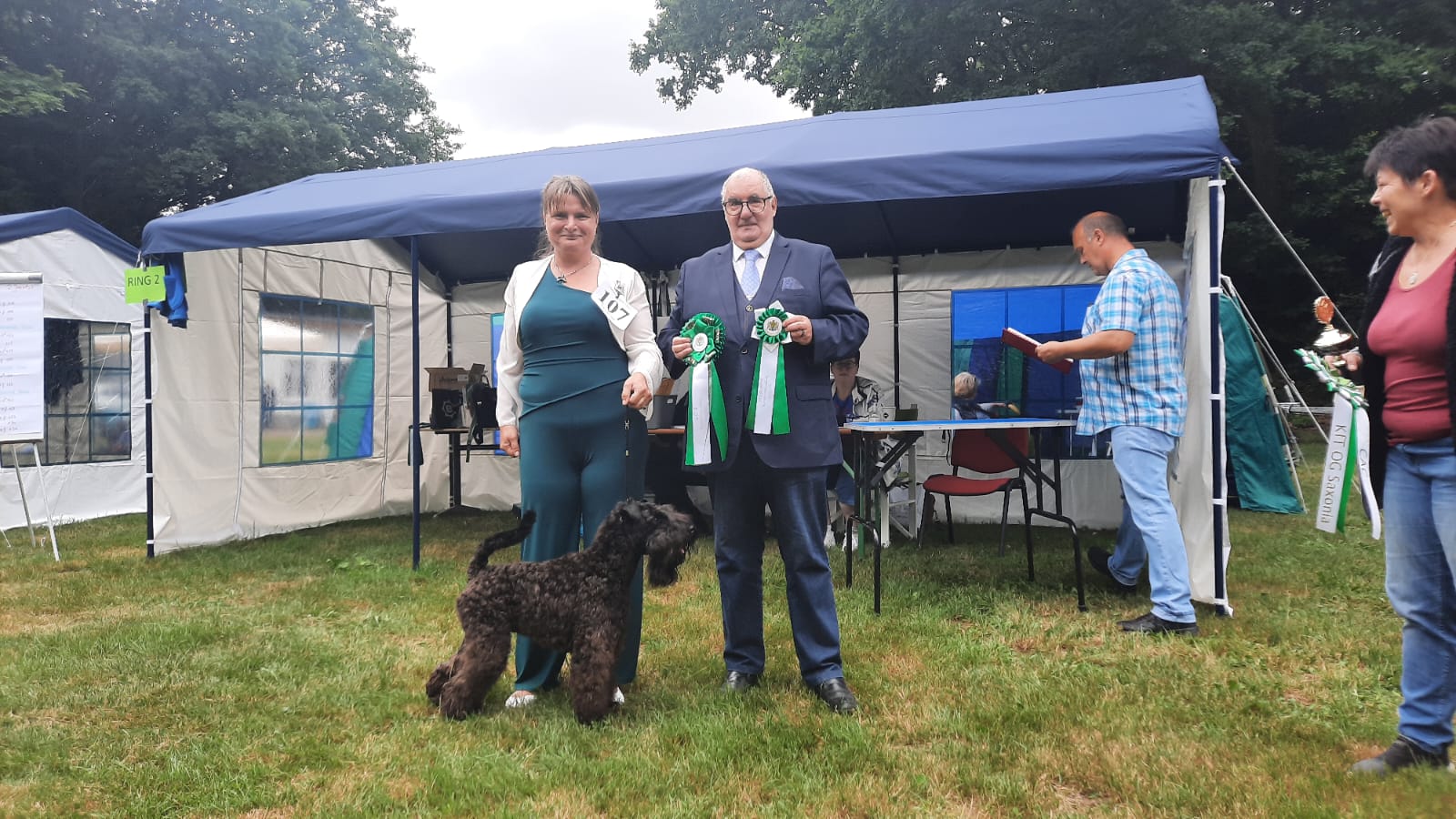 "Cyan Odin vom Ochtendunger Land"
At the CACIB in Oldenburg on August 6th and 7th, 2022 he got V1 and BOS on both days in the junior class. He was also best youth dog.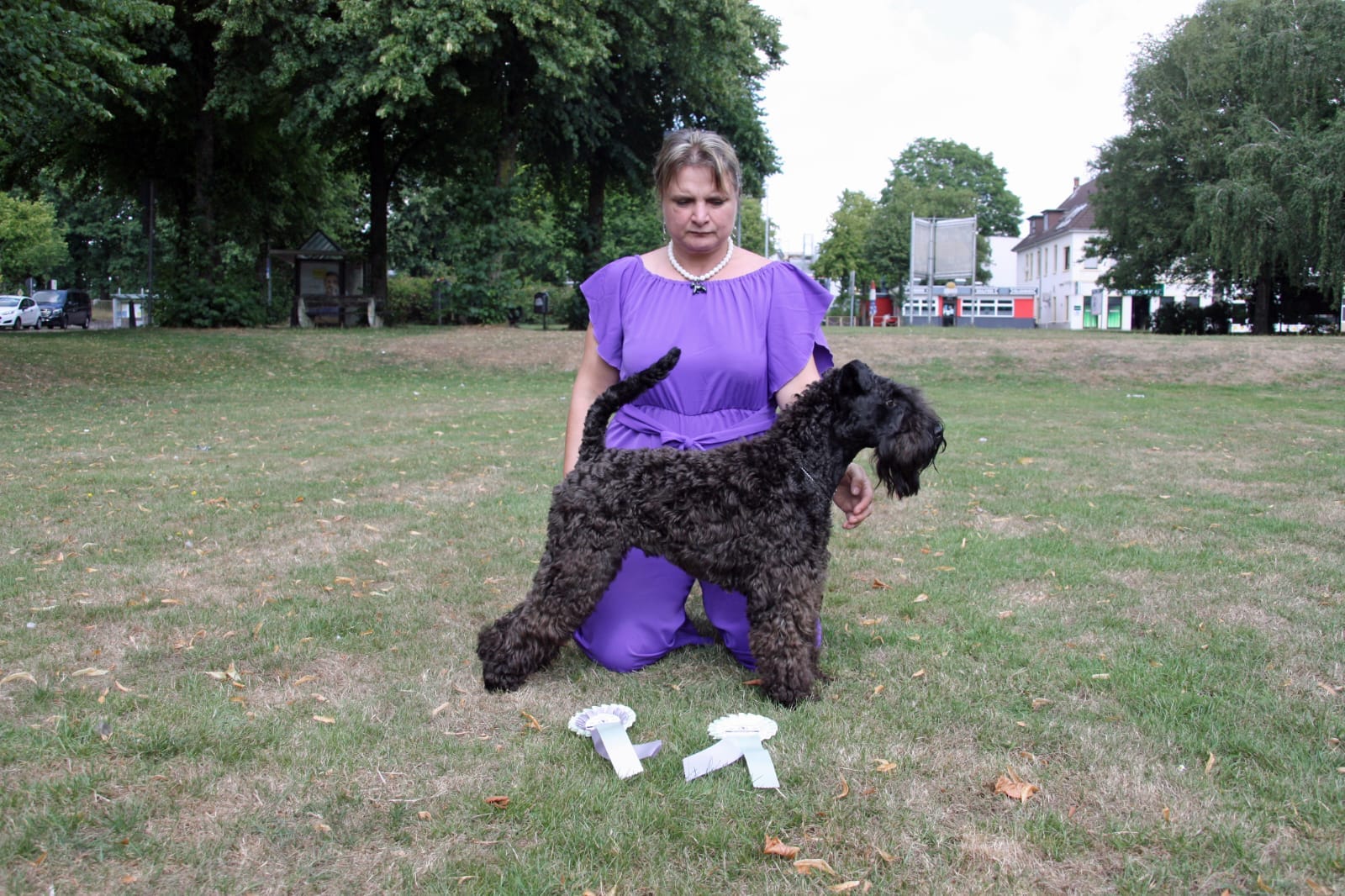 23. - 25.09.22 international CACIB show in Palanga, Lithuania. Ruta and Gerd Hauke ​​had a great weekend with their 14 month old "Curly Sue vom Ochtenender Land". Curly was very successful and got:
3 x excellent 1 with youth CAC
3 x international youth CACIB
3 x Best Youth
and thus also became Lithuanian Youth Champion that weekend!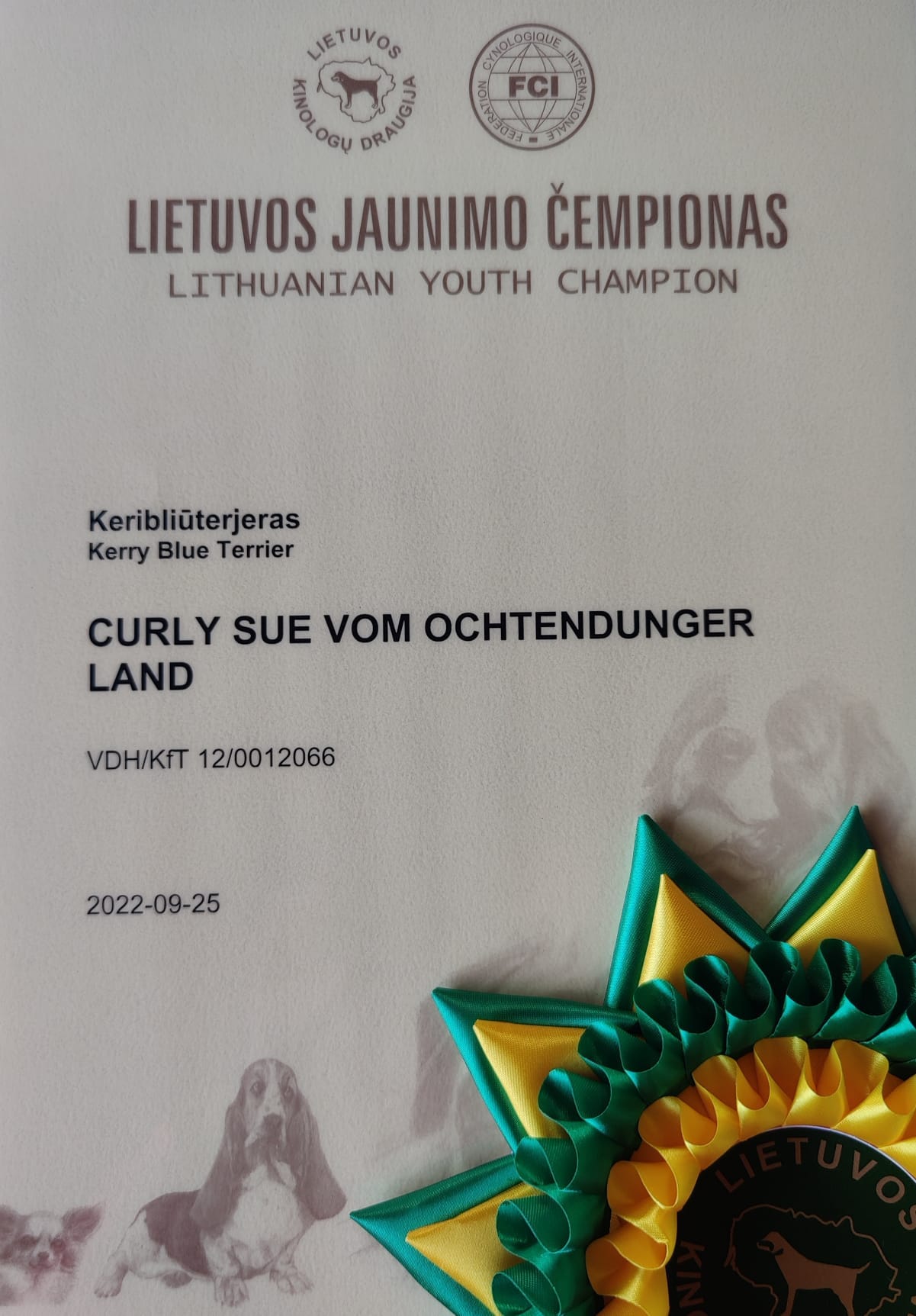 Cyan Odin vom Ochtenender Land got 2 x V1, 2 x CAC, 1 x BOB, 1 x BOS at the KfT special exhibition in Paaren-Glien and was voted 2nd place of all BOS dogs present.
Chilli Pepper vom Ochtenender Land with Andreas Münkel and Manuela Neubert perfectly mastered his first show at the CACIB in Karlsruhe on November 12th, 2022. He got Exc 1 with JCAC and the Junior Alpine Winner and became Best Junior